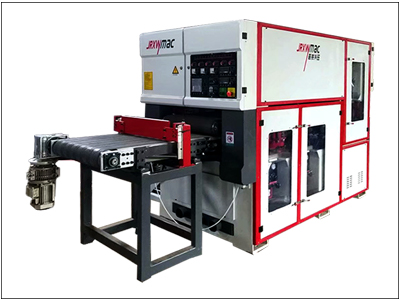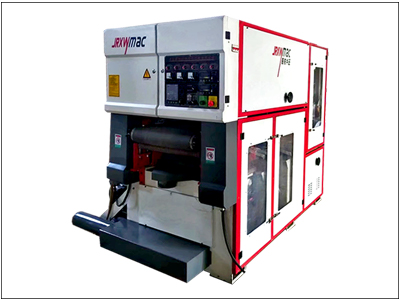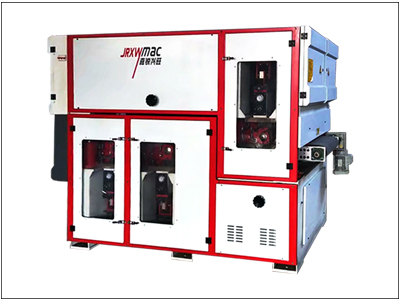 Model SD630-Double-sided heavy sand mill
The standard configuration;

1. The thickness of the workpiece adopts a microcomputer button-type thickness display, which is accurate and stable.

2. Adopt air pressure to control the swing of the abrasive belt, the swing is stable and even.

3. The front and rear double emergency stop buttons can control the equipment to brake quickly (line resistance brake)

4. Equipped with fault display

5. The failure emergency stop adopts automatic descending protection device, which will not sand the groove on the workpiece surface due to the shutdown.

6. The conveyor belt is imported from the Netherlands, and the wear resistance is 2-3 times that of other brands.

7. The conveyor belt is running with a stepless speed regulation motor to control its line speed, which can be adjusted according to the sand product to improve the sanding quality. It can process 5-22 meters per minute (frequency control can be used)

8. Korea Jianxing original electrical switch, American Bonner light control belt swing and belt deviation.

9. The lifting and lowering of the conveying bed adopts T-screw technology with high precision.

10. The pressing device adopts a 6cm rubber pressing roller to make the feeding more stable and smooth.

11. The main bearing of the equipment adopts TR bearing.

12. The contactor brand selected for the equipment is Chint.

Technical Parameters:

| | | |
| --- | --- | --- |
| project | Detail | Remarks |
| Processing width range | 10-630mm | |
| Minimum processing length | 200mm | |
| Processing length range | 2-100mm | |
| Feeding speed | (Frequency conversion speed regulation) 5-22m/min | |
| Feeding motor power | 2.2KW*2 | |
| Steel roller | 2 sets of power 15KW | |
| Steel roller | 2 sets of power 11KW | |
| monitor | Input automatic thickness gauge | |
| Lift | Power 1.1KW | |